MITSUBISHI GENERATORS, JAPAN
Forte Pakistan is the authorized agent of Mitsubishi Heavy Industries (MHI) for the supply, installation & commissioning of Mitsubishi Generator sets.
MHI is global leader in power generation, recognized for using of state of the art technology and complying with the most stringent equality standards. You may be interested to note that all MHI engines are in according with JIS, JEC, JEM, IEC & ISO standards.
Ranging in capacity from 0.5 to 56.400 HP, Mitsubishi brand engines offer a series of versatile power generating systems, MHI has continually introduced upgraded engine products since the inception of business in 1917 and now Mitsubishi generator sets provides a higher generating power rating & more advance control system ever before, with proven reliability based on the continued research and development. All Mitsubishi engines are manufactured in Japan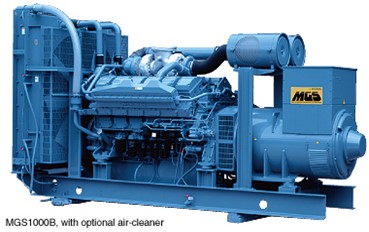 MGS Generator Range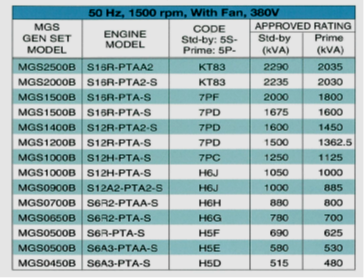 Our diesel and gas generator sets are built with high quality and well – selected components making them outstandingly reliable and excellent in performance. Ready to meet your requirements.
Suitable for power plants
Cogeneration energy packages
Stand-by, prime power & continuous power and cogeneration
Full range from 400 kVA to 15 MW
Suitable for power plants
Cogeneration energy package
MGS B/C/HV Diesel Range
MU-Series Diesel Range
KU-Series Diesel/Gas Range
GSR Gas Range
Global Reach
As a global operating company with subsidiaries in all parts of the world our goal is to help you wherever you need it. Our generator sets are made to perform even under the toughest conditions and are known for their durability and reliability.
Quality
Our generator sets are built with the well known and reliable Mitsubishi engines, Mitsubishi Turbo's and a top quality brand of alternators making them outstandingly reliable and excellent in performance. We have a relentless focus on product quality and production management which makes us a reliable partner for customers for many years.
Application engineering
Our engineers will support you all the way in your process to choose and implement the right generator set. A dedicated application engineer with deep knowledge of our engines, generator sets and your needs will be connected to you to speed up the process. We believe in personal attention and in the discussions with you we will be able to find the best possible solution for you.