PETRA, JORDAN
FORTE PAKISTAN (PVT.) LIMITED are the Sole Authorize Agent of Petra Engineering Industries Co. Jordan for Sales and Services of their HVAC Equipment in Pakistan.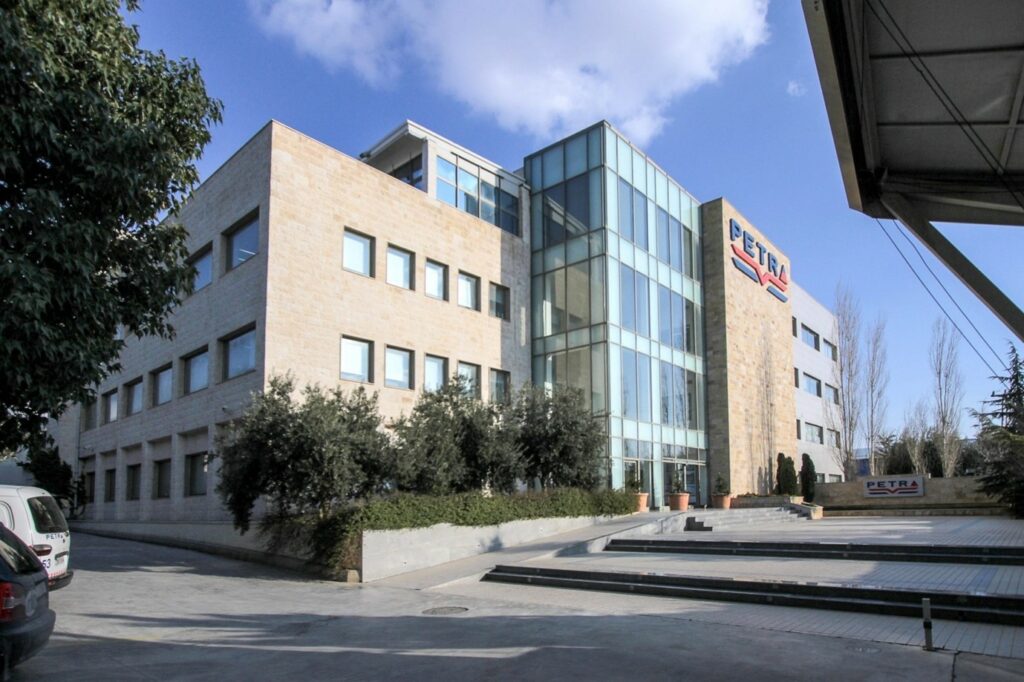 Petra Engineering Industries Co. was founded in 1987 with a broad vision to produce a wide variety of HVAC equipment that meet a diversity of application requirements and to export to major worldwide markets. The execution of successful corporate and business strategies to this effect soon took Petra to great heights and enabled it to begin competing with long-established companies.
By 1994, Petra expanded its line of HVAC equipment utilizing some of the industries most advanced machinery, components and raw materials to achieve the highest quality standards. The equipment was quickly gaining recognition in over 20 countries worldwide. With the advent of the new millennium, Petra was designing and manufacturing a large array of quality HVAC equipment to suit all commercial and industrial applications. Their strategic finesse and exceptional products enabled them to enter the US market. Being one of the most competitive and challenging markets, the US symbolized a major milestone of success for Petra. With dedicated drive, Petra continues to export to the US and over 50 countries worldwide.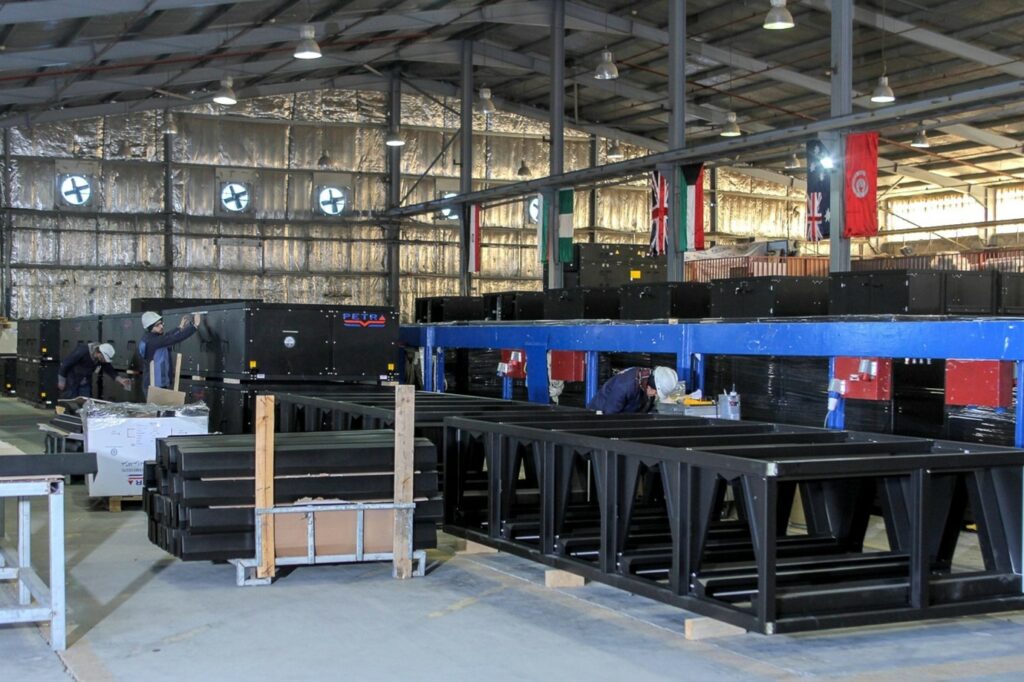 The company has grown significantly and today has a facility that is well over 300,000 m2 with more than 1600 highly competent technical and managerial employees in Jordan. To cope with the increasing demands for Petra's products worldwide, Petra has completed an expansion program with a 200,000 m2 production facility in Mafraq – Jordan and a new 45,000 m2 facility at the King Abdullah Economic City in Saudi Arabia.
Petra Engineering Industries Company, with over 30 years of experience in the field of design and manufacturing of HVAC equipment is committed to providing a wide range of sophisticated commercial and industrial products and services of the highest quality.
A continuous improvement process has resulted in a quality level that sets new standards within the air conditioning industry. To ensure the highest level of quality, all procedures are carried out according to ISO 9001:2015 Quality Management Systems and ISO 14001:2015 Environmental Management System. Also, all Petra major products carry the CE mark, UL and ETL listed and certified in compliance to AHRI standards
Since Petra started its operations, it understood that unless it could provide better products at competitive prices, it would not be able to succeed in the marketplace. Petra firmly believes that %100 continued customer satisfaction is needed to sustain growth in the marketplace, which has resulted in sustained sales in more than 50 countries

Petra offers a wide range of products including chillers, Air Handling Units, Packages Units, Fan Coil Units, Air Cooled Condensing Units, Computer Room & Mini Split Units. All of Petra products are designed with the client`s requirements as the focal point.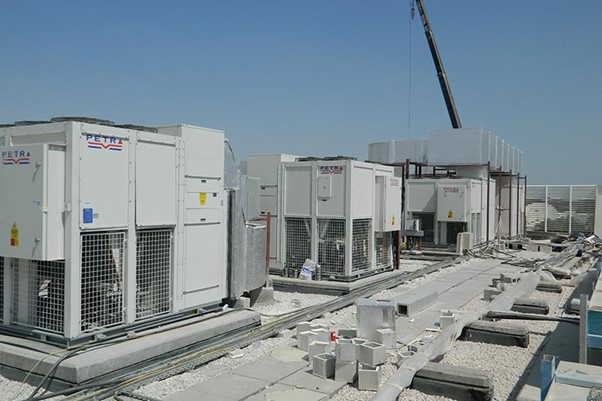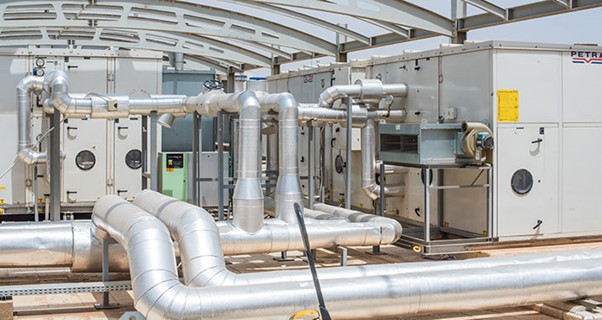 Products are available with different ozone-friendly refrigerants including R410-a, R407-c & R134-a Petra produces highly efficient and relatively quiet units. Additionally Petra is taking a lead in producing custom units with advanced new generation of control solutions including smart chiller technologies and smart watch keypads. Petra also produce units that fit into restricted spaces with its special compact design.